May 20, 2022 08:26 AM Central
Sandra Slotboom
5 acupressuurpunten bij darmklachten
Voeding is vaak het eerste waar je aan denkt als je last hebt van je darmen, maar wist je dat er ook acupressuurpunten bij darmklachten ingezet kunnen worden? In dit artikel lees je er meer over.
Wil je regelmatig acupressuurtips? Word dan lid van mijn
facebookgroep
"zelfbehandeling met Chinese geneeskunde".
Darmklachten kunnen allerlei vormen hebben van buikpijn tot diarree of constipatie. Door de punten hieronder regelmatig te masseren kun je deze klachten verminderen en op den duur misschien zelfs wel voorkomen.
Masseer één of meerdere punten minimaal 1x per dag en gedurende 2-3 minuten.
Acupressuurpunt bij darmklachten 1
Als eerste dit punt op de Maagmeridiaan. Deze kun je zowel bij diarree als bij constipatie gebruiken. Het punt vind je tussen de 2e en 3e teen, bij het teenvliesje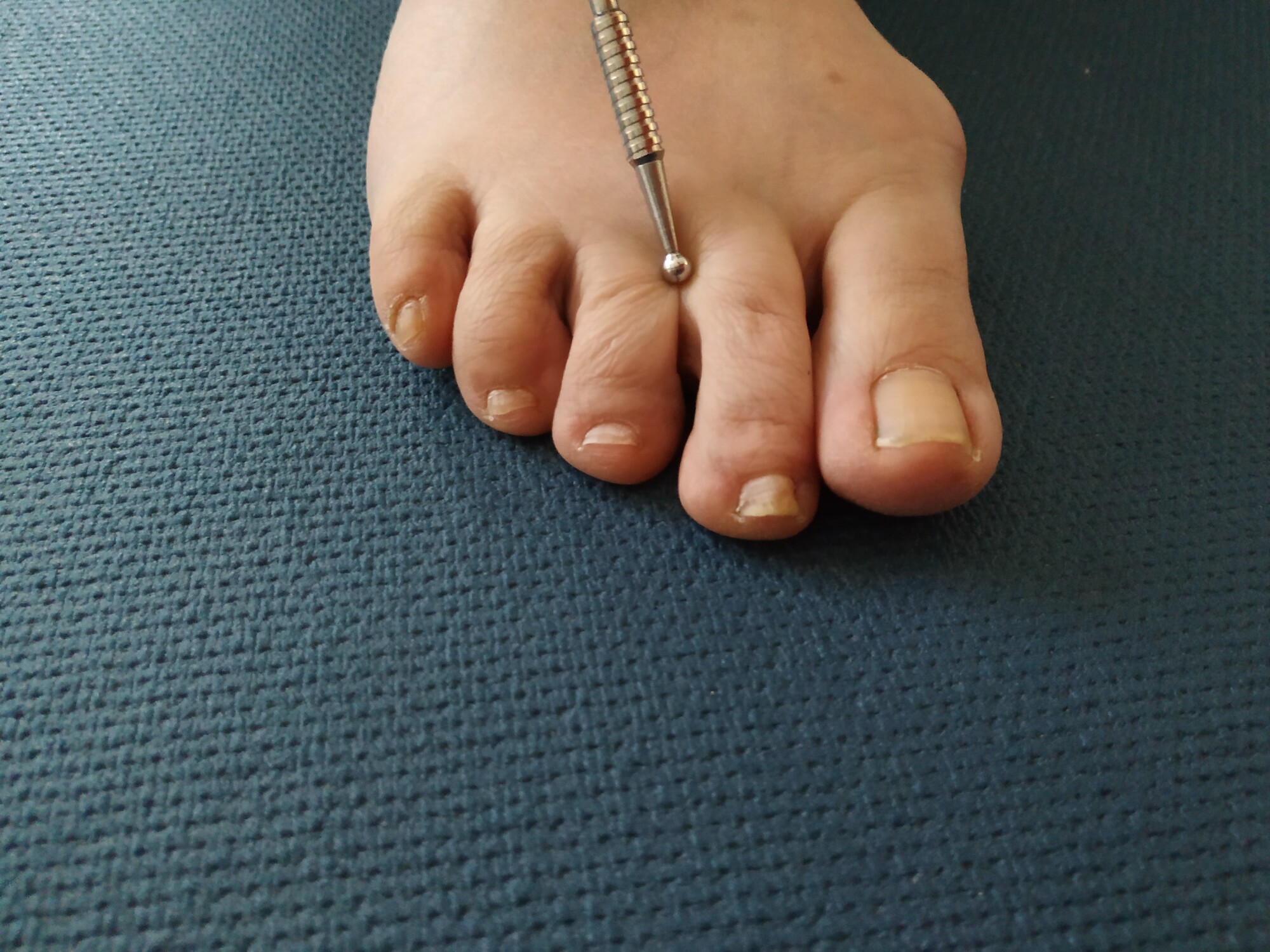 Acupressuurpunt bij darmklachten 2
Een ander punt op de voet is dit punt tussen de 1e en 2e teen, een punt op de Levermeridiaan. Deze is meer voor constipatie en kun je bijvoorbeeld tijdens een Yinyogahouding vasthouden (goed voor de ontspanning).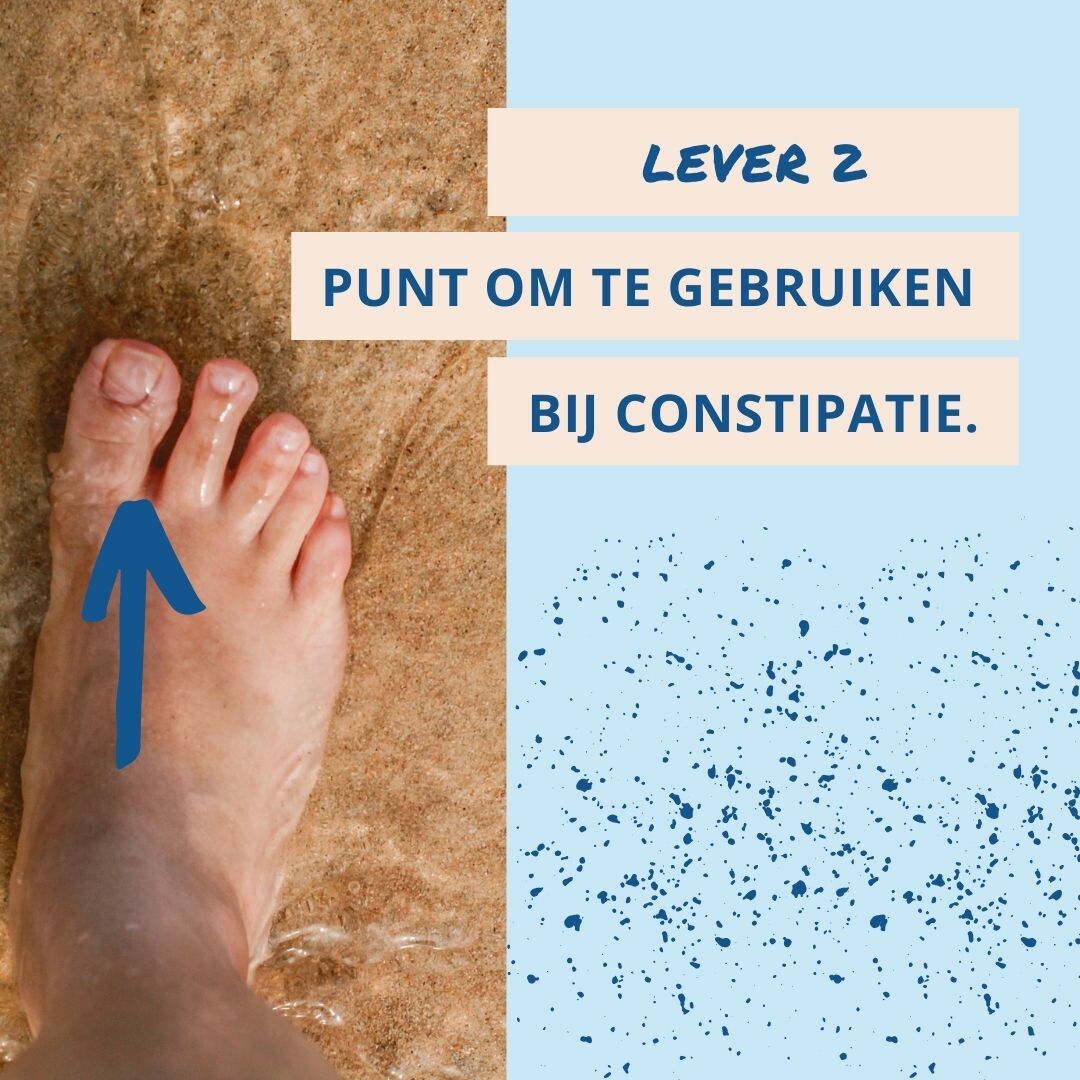 Acupressuurpunt bij darmklachten 3
Veel punten hebben meerdere functies, zoals dit punt: Galblaas 34. Dit punt wordt vaak gebruikt bij pees- en gewrichtsklachten, maar één van zijn andere functies is het ook verminderen van constipatie.
Acupressuurpunt bij darmklachten 4
Ook op de Longmeridiaan vind je punten om diarree te verminderen, zoals Long 5. Dit punt vind je naast de elleboogspees, aan de kant van de duim, in de plooi van de elleboog. Het beste kun je je arm iets buigen met gespannen vuist, dan voel je vanzelf de pees in het midden van de elleboog.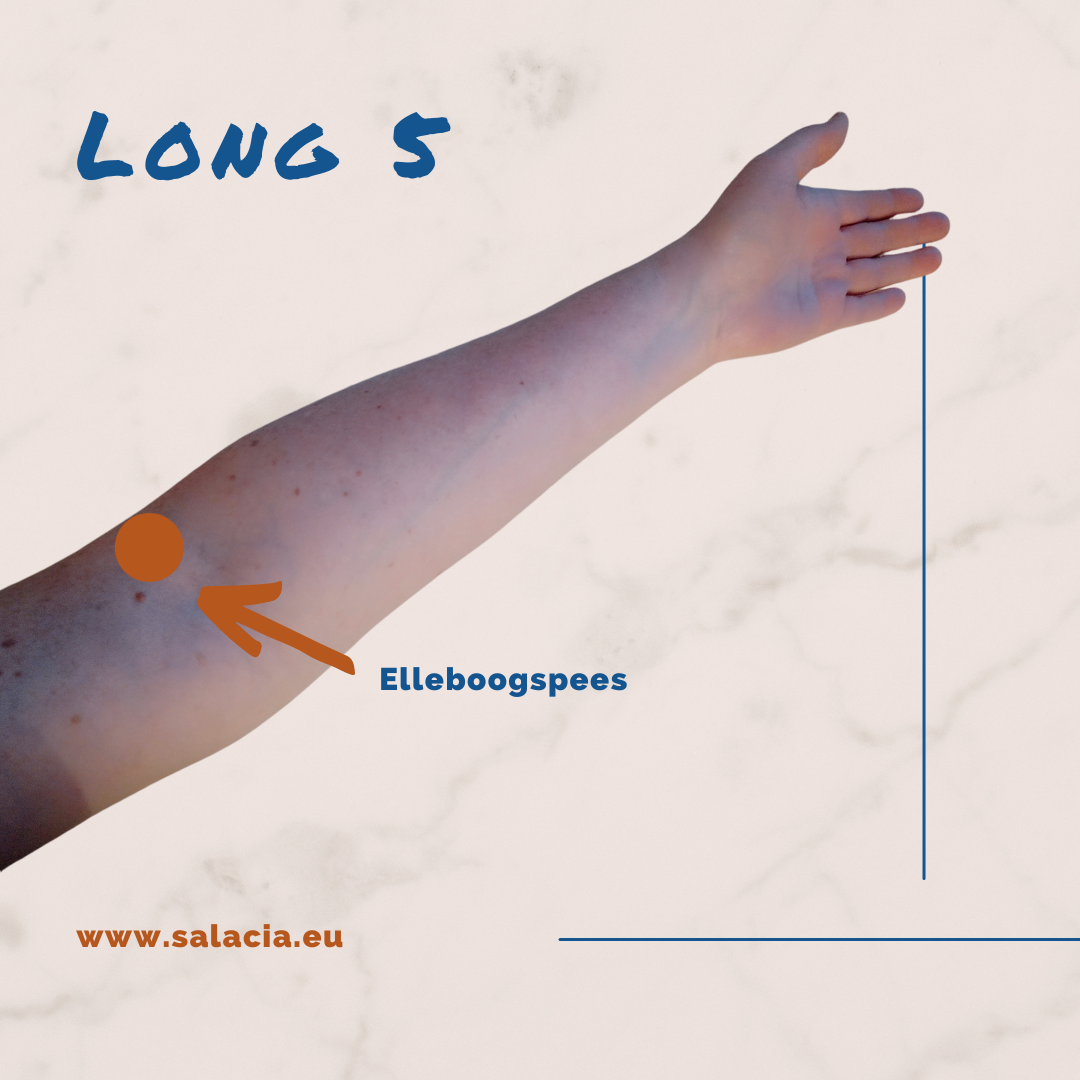 Acupressuurpunt bij darmklachten 5
En als laatste nog een ander punt op de Maagmeridiaan, Maag 39. Dit punt kun je gebruiken bij diarree.
Ook beweging is ontzettend belangrijk bij darmklachten, bijvoorbeeld met onderstaande video. In deze video beweeg je door alle 5 elementen, dit kun je daarom goed gebruiken bij darmklachten. Je zorgt dat er beweging komt bij constipatie en versterkt je elementen bij zowel constipatie als diarree.