Jul 7, 2022 09:28 AM Central
Sandra Slotboom
Acupunctuur bij fibromyalgie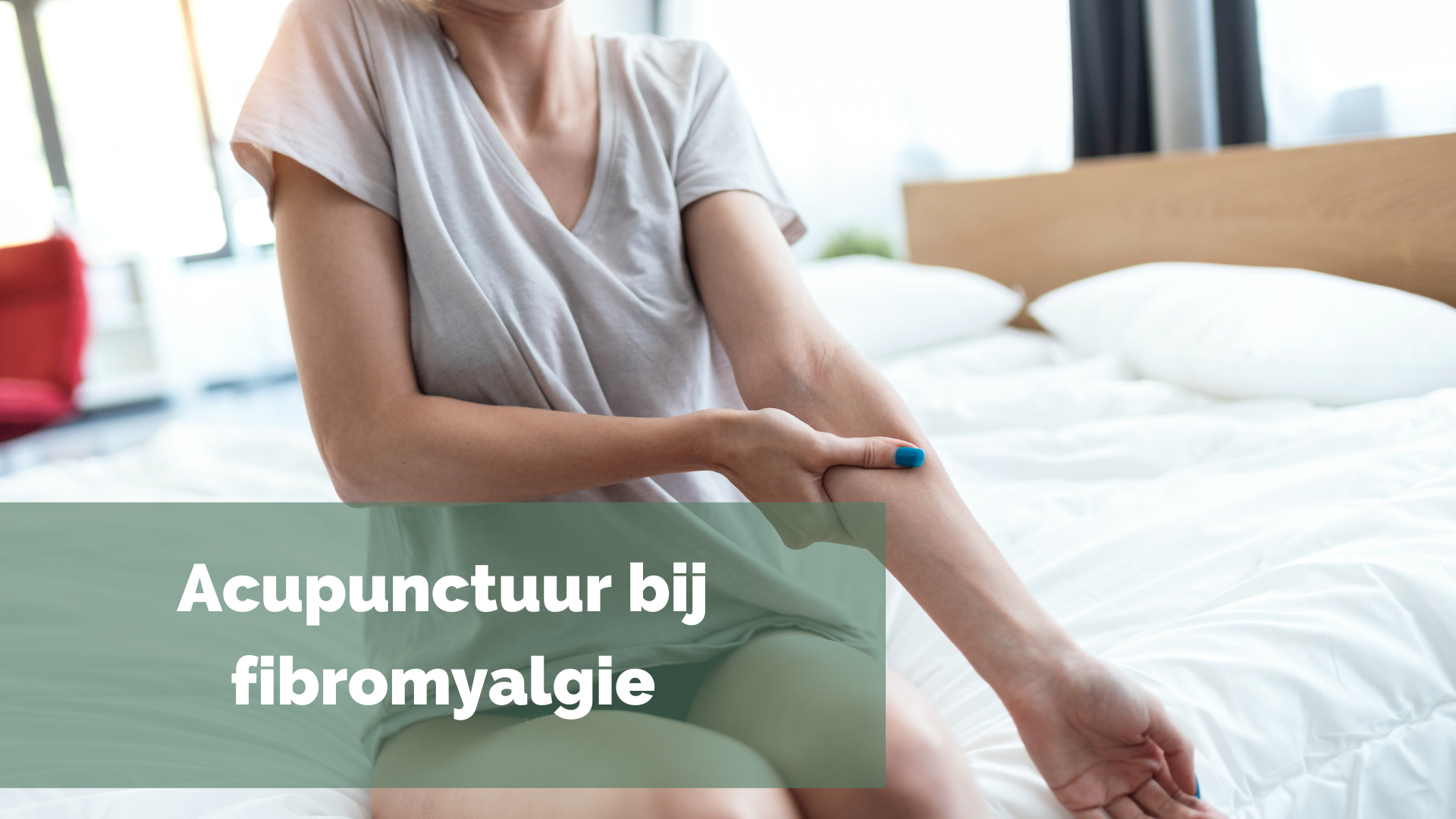 In dit jaar krijg ik veel cliënten in mijn acupunctuurpraktijk die de diagnose fibromyalgie hebben gekregen. Dat kan komen doordat dit volgens de Nine Star Ki een Aarde-jaar is en de spieren bij het Aarde-element horen.
Eén van de effectieve bewegingsvormen bij fibromyalgie is Yinyoga, onderaan deze blog zie je daar een voorbeeld van.
Westerse visie

Vanuit de Westerse geneeskunde is fibromyalgie lastig vast te stellen omdat er heel veel verschillende symptomen zijn.
Dit zijn natuurlijk klachten die bij meerdere ziektebeelden voorkomen, dus je snapt dat een diagnose en daarmee een behandelplan lastig is.
Daarnaast zijn er nog veel uiteenlopende klachten die voor kunnen komen, zoals duizeligheid, concentratieproblemen, prikkelbare darmen, hoofdpijn, depressie of rusteloze benen.
Chinese visie
Vanuit de acupunctuur noemen we het geen fibromyalgie, wat niet betekent dat acupunctuur geen verlichting kan brengen bij fibromyalgie. Eigenlijk is er geen vergelijkbare term in de acupunctuur, ook doordat de symptomen zo verschillend zijn.
Wij kijken naar de disbalans bij onze cliënten en gaan op zoek naar een balans situatie.
Een disbalans kan veel verschillende oorzaken en/of vormen hebben en voor elke disbalans kun je een ander behandelprotocol inzetten.
Voorbeelden van een mogelijke disbalans:
• Een Volte of een Leegte, meestal gecombineerd
• Een invasie door een Externe pathogeen, vooral Wind, Damp of Koude
• Een stagnatie van Qi of Bloed
beweging
Beweging is altijd goed om pijn te verlichten, alleen is het daarbij wel belangrijk dat je beweegt binnen je pijngrens. Door de pijn heen toch gaan bewegen, verergert vaak de klachten. Misschien merk je dat niet op dat moment, maar komt de pijn later in hevigere vorm terug.
Goed naar je eigen lichaam luisteren dus, vaak is dat heel moeilijk voor fibromyalgie patiënten omdat ze vinden dat ze door moeten zetten.
Het opbouwen van beweging is daarom belangrijk, begin desnoods met 5 minuutjes wandelen en als dat goed gaat de dag daarna 10 minuutjes en zo bouw je dit op totdat je weet hoe ver je kunt gaan.
En als je wandelen niet leuk vindt, kies je voor iets anders. Als het maar een rustige bewegingsvorm is waarbij je jezelf niet uitput (dat verergert namelijk de Leegte). Hieronder vind je een aantal tips om te bewegen
Zelfbehandelingstips
Pijnklachten kunnen, vanuit de Chinese visie, ontstaan doordat Qi niet goed of niet sterk genoeg door de meridianen stroomt. Met Qi gong oefeningen kun je deze Qi versterken en laten stromen.
Deze Yinyogasessie was de afsluiter van de live ontstressmomentjes van 2021 in de Facebookgroep. In deze sessie maken we een reis door alle elementen, we beginnen en eindigen met het Waterelement, het element van de winter en het element dat rugklachten vermindert.
Met deze oefening strek je diverse meridianen, van de elementen Vuur, Water, Hout en Aarde, en versterk je daarmee deze elementen.
Wil je ervaren wat een acupunctuurbehandeling voor jou kan betekenen? Maak dan een afsrtpaak via onderstaande knop.