08/03/2022 03:00 AM Central
Sandra Slotboom
De balans van Yin en Yang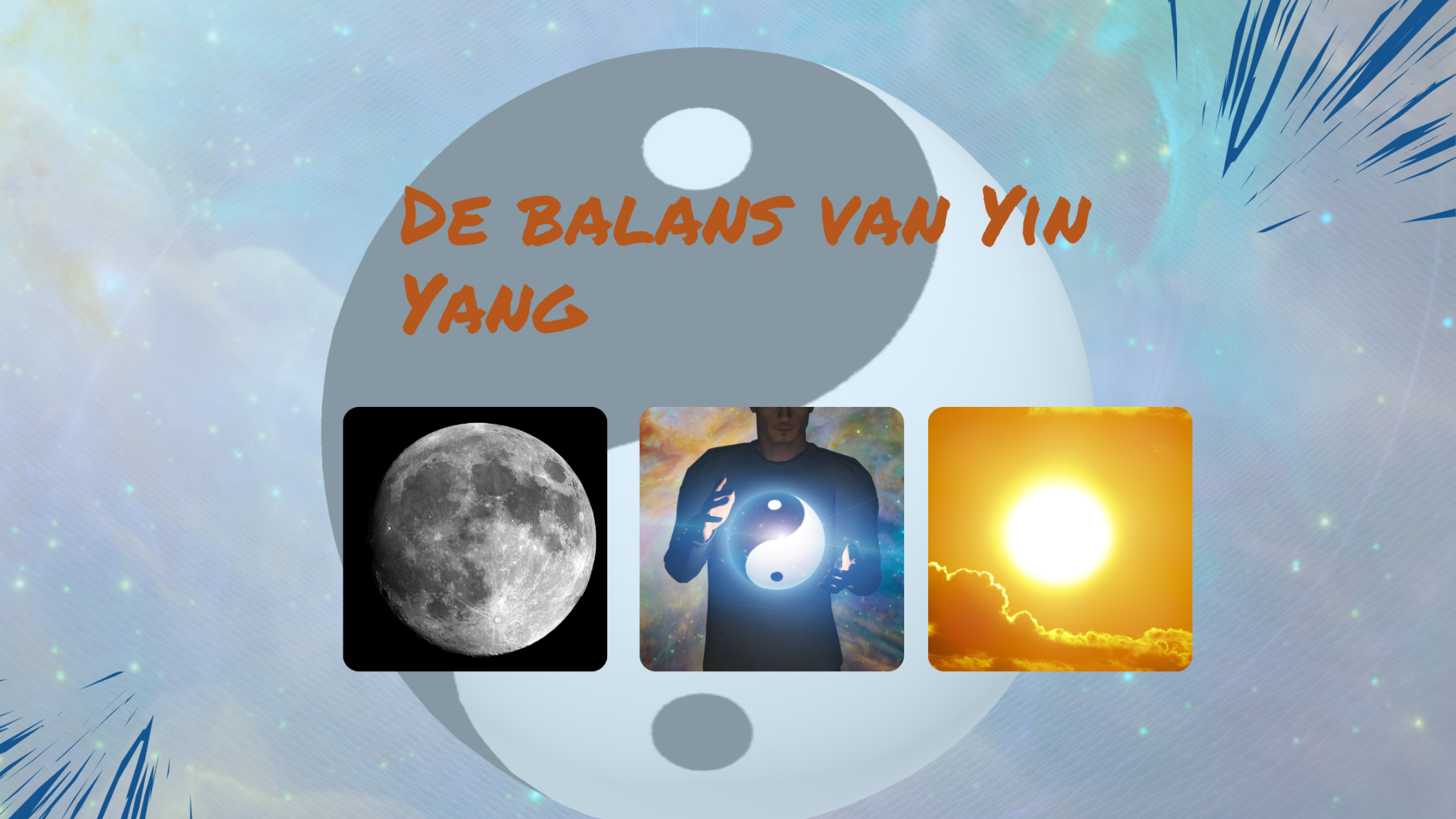 Bij een

acupunctuurbehandeling

is het doel om een disbalans tussen Yin en Yang in het lichaam te verminderen. Dat doen we natuurlijk met naalden, maar in deze blog vind je ook andere tips.
Naast Yin en Yang is ook het

begrip Qi

belangrijk, door dit te versterken, verbeter je ook de balans tussen Yin en Yang.
Yin en Yang: tegengesteld én aanvullend
Yin en yang zijn tegengesteld, maar kunnen niet zonder elkaar bestaan. Ze vullen elkaar aan en gaan in elkaar over,.
Bijvoorbeeld de dag, die Yang is, verandert in de nacht, die Yin is. En de nacht verandert in de dag. Of de zomer, Yang, gaat over in de herfst en de winter, Yin.
Deze tegenstelling zie je al in de Chinese tekens voor Yin en Yang: het teken voor Yin stelt de schaduwzijde van een berg voor en het teken voor Yang de zonzijde van die berg.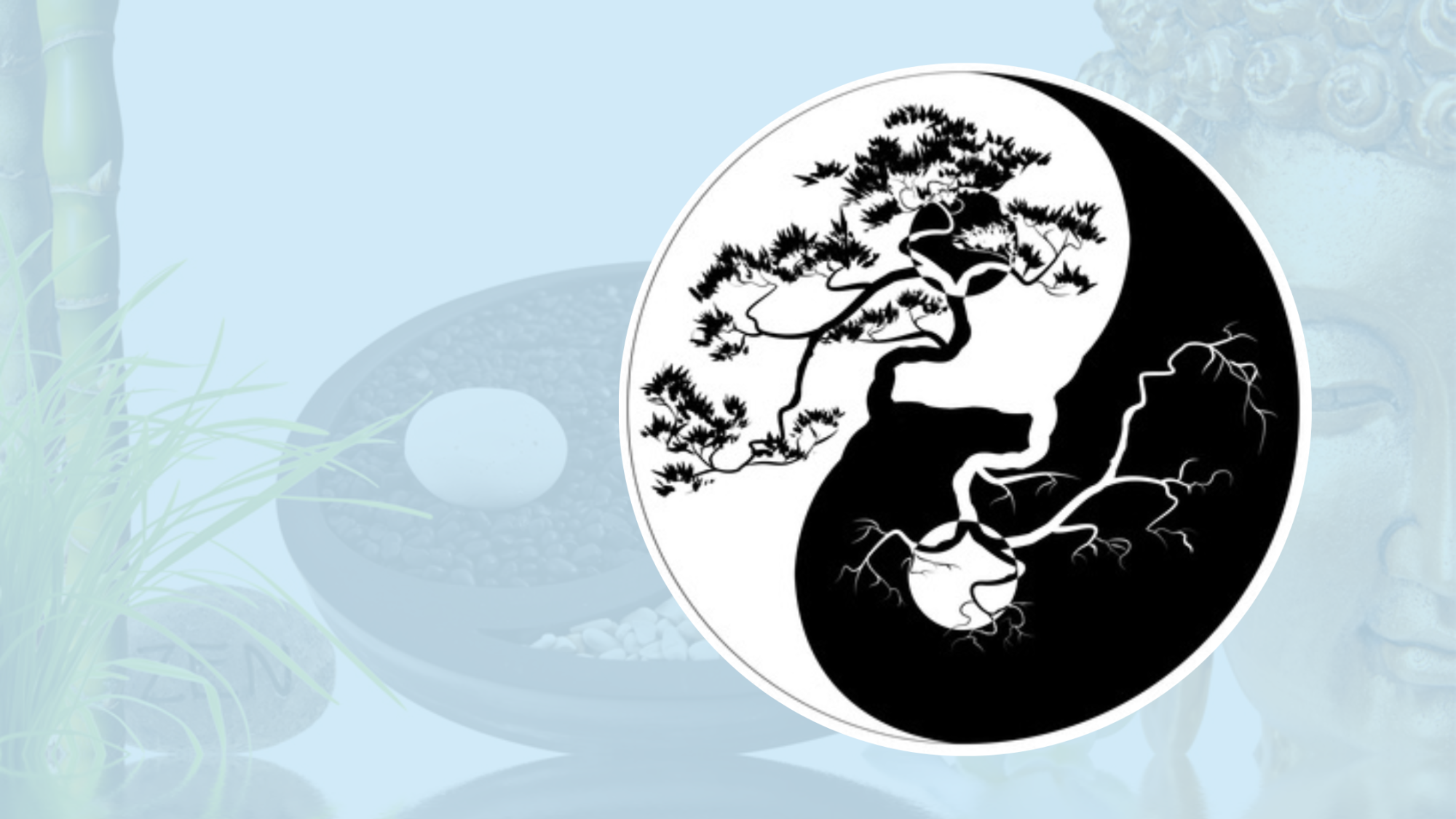 Iets is nooit helemaal Yin of helemaal Yang: Yin staat voor vrouwelijk, maar dat wil niet zeggen dat elke vrouw Yin is. Je vergelijkt het altijd met iets anders:
Een vrouw is Yin ten opzichte van een man, die Yang is, maar een jonge vrouw is Yang ten opzichte van een oudere vrouw.
Of water dat in vloeibare vorm Yin is ten opzichte van waterdamp, dat Yang is.
Yin en Yang in het lichaam
Ook in het lichaam hebben we Yin en Yang en ook hier is dat relatief: het borstgebied is Yang ten opzichte van de buik, maar Yin ten opzichte van het hoofd.
En de achterkant van het lichaam is meer Yang dan de voorkant.
De buitenkant van het lichaam is Yang en zijn belangrijkste taak is om het lichaam te beschermen.
De binnenkant van het lichaam is Yin en zijn belangrijkste taak is om het lichaam te voeden.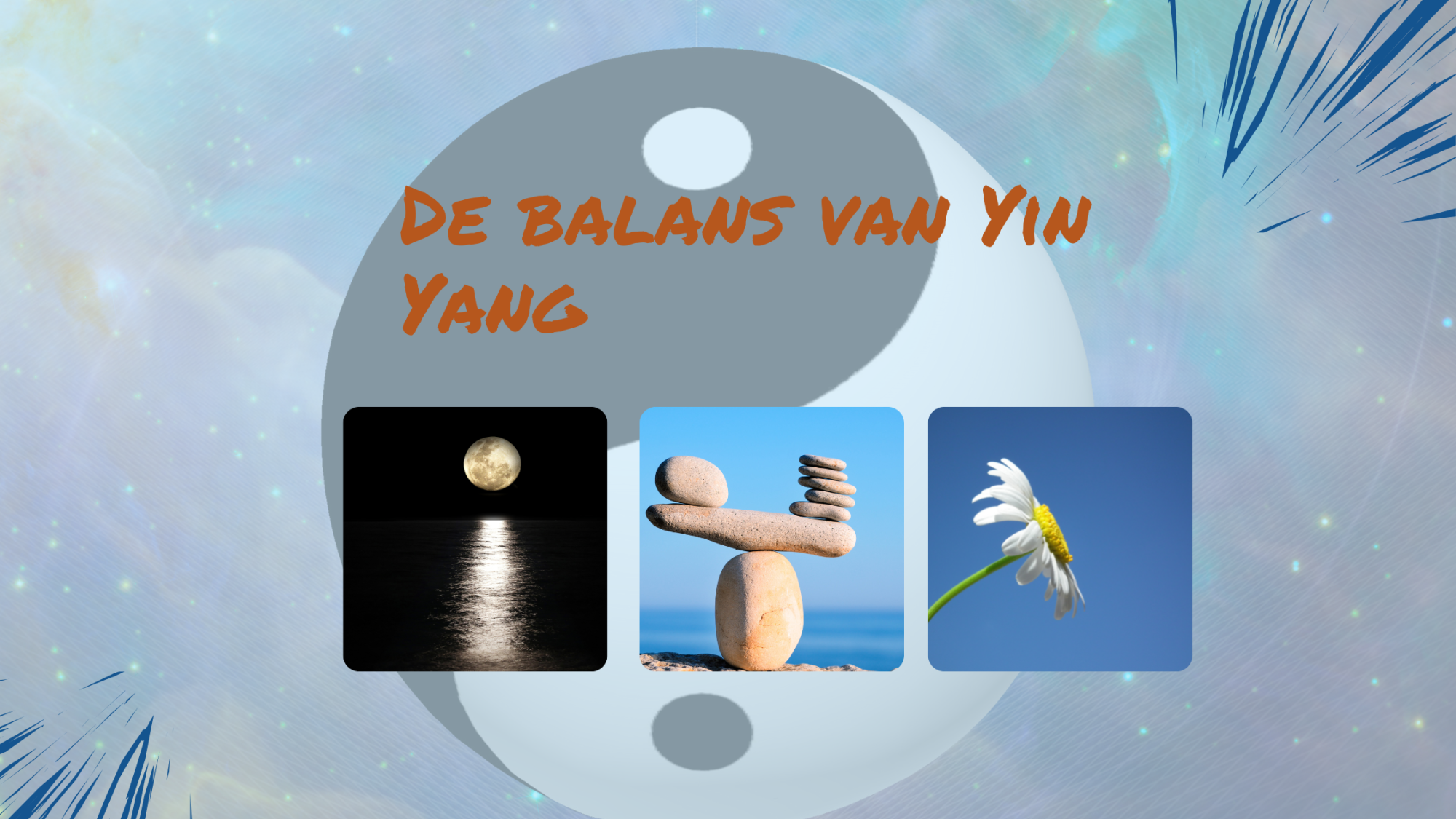 Hoewel alles Yin en Yang bevat zijn die nooit in een statische 50-50 verhouding aanwezig, maar in een dynamisch en constant veranderend evenwicht.
Dit evenwicht wordt in stand gehouden door continue aanpassing.
Als het één toeneemt, wordt het ander verbruikt om dit evenwicht te bewaren: als het einde van de dag aanbreekt neemt het Yang af en het Yin toe. Of als het buiten heel koud is (Yin) begint het lichaam te rillen (Yang) om warm te worden.
Terwijl we meer zullen zweten als het buiten heel heet is.
Yin en yang in balans geeft een goede gezondheid
Bij een goede gezondheid zijn Yin en Yang harmonieus vermengd in een dynamisch evenwicht.
Als Yin en Yang uit evenwicht zijn worden ze gescheiden: er zal dan té veel Yin of té veel Yang zijn. In de Chinese geneeskunde helpen we het lichaam om dit evenwicht in stand te houden.
Bijvoorbeeld iemand die het voortdurend koud heeft, heeft relatief te veel Yin (en dus te weinig Yang). Door bijvoorbeeld massage, moxa of verwarmend voedsel verwarmen we het lichaam waardoor er meer yang toegevoegd wordt en het evenwicht hersteld kan worden.
Als het lichaam het evenwicht niet meer kan herstellen ontstaat er een disharmonie (een ziekte): bijvoorbeeld bij een infectie krijg je koorts (te veel Yang) en kan het lichaam uitdrogen.
De Organen worden onderverdeeld in Yin organen en Yang organen. Maar elk orgaan heeft beide aspecten in zich: de structuur van het orgaan, bijvoorbeeld de lever, is Yin, maar zijn functie is Yang.
Acupressuur voor Yin-Yang balans
De Nier is een belangrijk Orgaan om de balans tussen Yin en yang in het lichaam goed te houden. Daarom heb ik één van de punten op de Niermeridiaan uitgekozen om te masseren.
Qi yoga voor een betere balans
Door rustig te bewegen op je ademhaling, kun je er ook voor zorgen dat er een betere Yin-Yang balans komt.
In onderstaande video vind je een oefening waarbij alle elementen aan bod komen.
Ook acupressuur kan je helpen, de punten die jouw Qi sterker maken, helpen ook voor een betere balans.