Aug 31, 2022 10:35 AM Central
Sandra Slotboom
Acupressuur Nier 1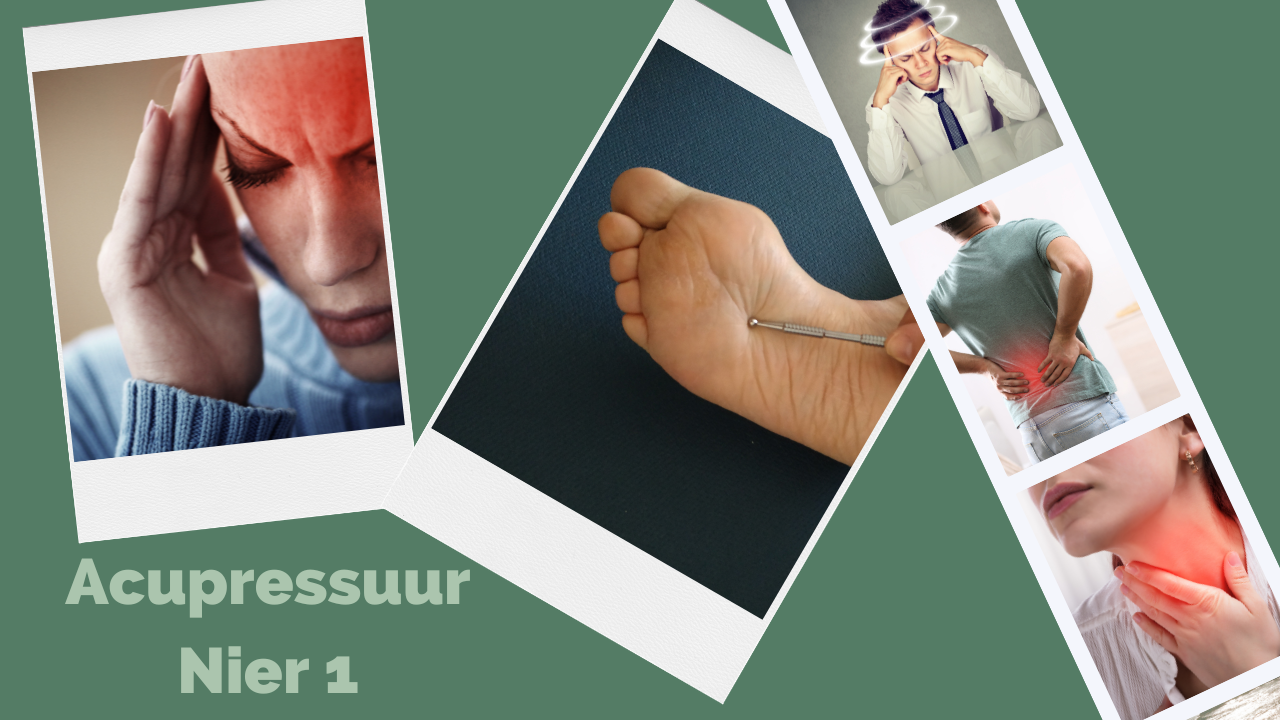 Nier 1 is het enige acupressuurpunt dat zich op de voetzool bevindt. Het helpt je daardoor o.a. om te aarden. De naam van dit punt is "Opborrelende Bron". In dit blog vertel ik je meer over dit punt en laat je zien waar je het kunt vinden.
Je kunt ook de video bekijken:
Het Houtpunt
Nier 1 is het Houtpunt van de Niermeridiaan, een meridiaan die bij het Waterelement hoort. In de 5 elementencyclus komt het Houtelement na het Waterelement, we zeggen dan: Hout is het kind van Water (of Water is de moeder van Hout, maar dat is hier niet relevant).
Dit kun je gebruiken om excessen van het Waterelement te verminderen, je kalmeert dan het kindelement, Hout dus.
Een exces is bijvoorbeeld
Qi
die te veel naar het hoofd stijgt en hoofdpijn of duizeligheid veroorzaakt. Met dit Houtpunt laat je de Qi weer dalen en verminder je de klachten.
Extern en intern verloop meridiaan
De Hoofdmeridianen hebben altijd een extern verloop, die je vaak ingetekend ziet op afbeeldingen, maar ook een Intern verloop, vaak aftakkingen van het Externe deel, die naar het Interne deel van het lichaam gaan om daar Qi te brengen.
Het Externe deel van de Niermeridiaan, waarvan Nier 1 het beginpunt is, loopt over de binnenkant van het been, over de voorkant van de romp naar het sleutelbeen.
Aftakkingen daarvan gaan o.a.:
• naar de keel waardoor je Nier 1 kunt gebruiken om keelpijn te verlichten
• naar de onderrug, waardoor je rugpijn kunt verminderen
• naar de longen, waardoor je benauwdheid kunt verlichten (de Qi stijgt bij benauwdheid te veel en met massage van dit punt laat je het dalen).
Nier 1 is ook een Jing-wellpunt, dit betekent het begin-of eindpunt van een meridiaan bij de vingers of tenen waar de Qi van het universum het lichaam binnenkomt, als een bron ("well").
Eén van de functies van Jing-wellpunten is het kalmeren van de Shen en daardoor kun je dit punt inzetten bij bijvoorbeeld slapeloosheid.
Behandelen met je aandacht
Je kunt dit ook doen zonder massage. Je gaat dan met je aandacht naar het punt toe en tijdens je inademing neem je via dit punt de
Yinenergie
vanuit de aarde op en laat het door je lichaam stromen. Je versterkt daarmee de Yin van het hele lichaam.
Deze functie van Nier 1 kun je vergelijken met de wortels van een boom die water uit de aarde halen om te groeien.
De Niermeridiaan krijgt hiermee een impuls om de Qistroom naar de Hemel te motiveren.
Als laatste geeft dit punt je inzicht jouw potentieel en zorgt ervoor dat dit wordt gemobiliseerd. Deze functie kan weer toegeschreven worden aan het feit dat dit een Houtpunt is.
Locatie Nier 1
Waar vind je dit punt? Onder de voetzool dus, in een lijn tussen de 2e en 3e middenvoet net achter de bal van de voet. Als je de voet samenknijpt (binnen- en buitenrand naar elkaar toe) net achter de tenen, zie je een klein deukje ontstaan. Dat is de locatie van Nier 1.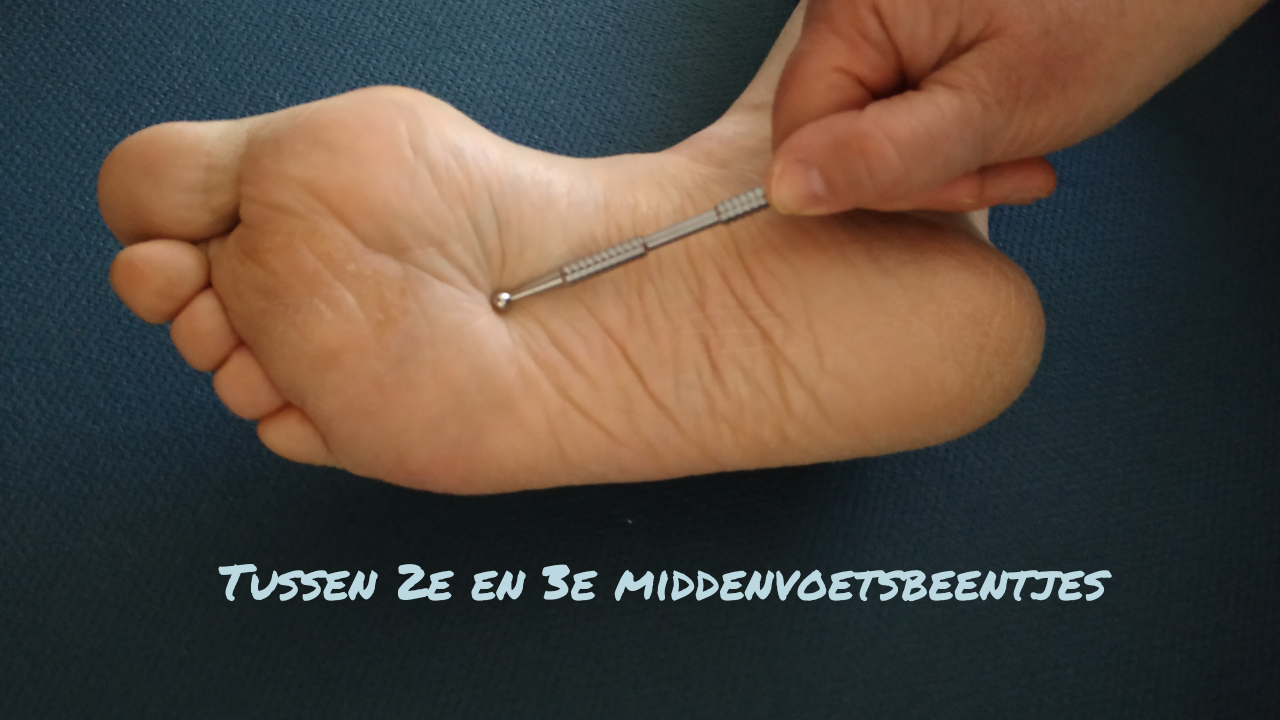 Masseer dit punt ca. 2-3 minuten. Je kunt alleen links of alleen rechts kiezen, maar beide kan natuurlijk ook.
Ik vind het altijd prettig om dit punt te combineren met een houding uit de Yinyoga, zoals de vlinder.