09/08/2022 05:00 AM Central
Sandra Slotboom
Acupressuur Milt 2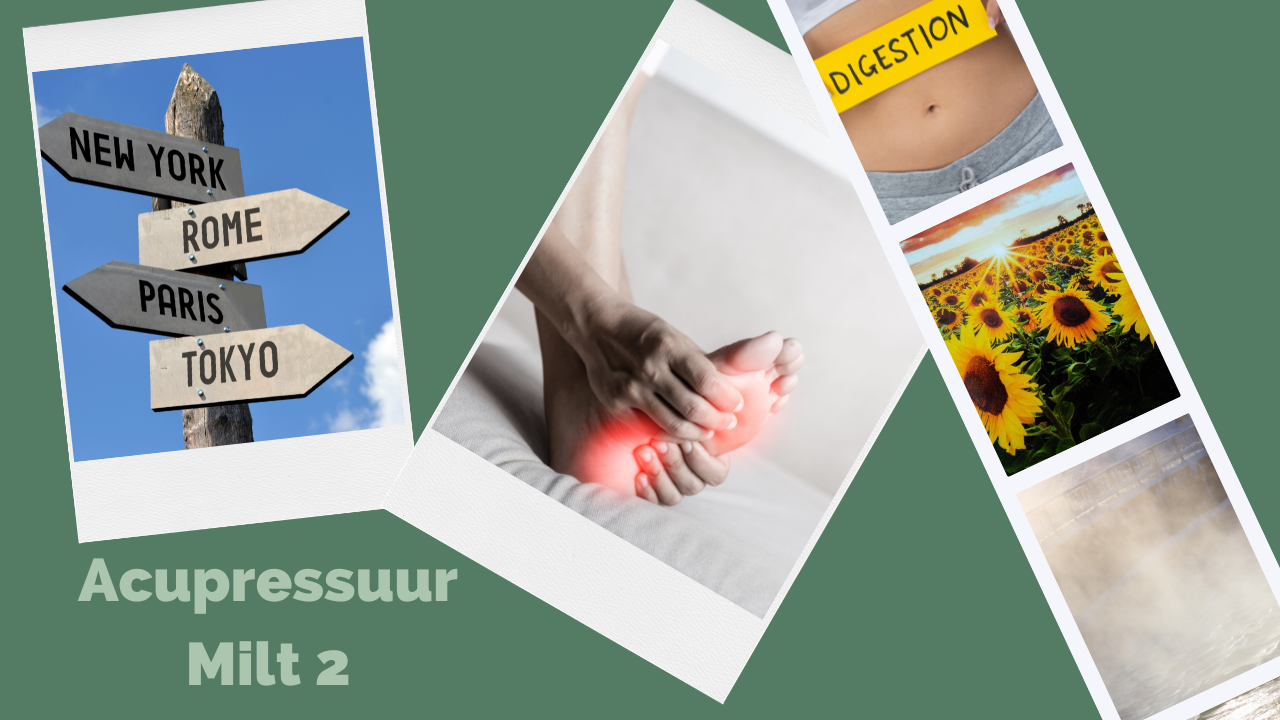 Ontdek waarvoor je dit acupressuurpunt kunt gebruiken, zoals bijvoorbeeld spijsverteringsklachten, en waarom je dan dit punt kunt gebruiken.
Bij de naam van dit punt "grote hoofdstad" kun je je een drukke plaats voorstellen, waar mensen samenkomen en zaken worden afgehandeld.
Acupressuur Milt 2: spijsvertering
De Milt is zo'n ontmoetingsplaats waar alle voedingsstoffen moeten worden verzameld om te worden getransformeerd in Qi die het lichaam kan gebruiken om vervolgens verspreid te worden door het hele lichaam.
Het is daarom een belangrijk acupressuurpunt om de spijsvertering te verbeteren. Je kunt het zowel gebruiken om diarree te verminderen als om constipatie te verlichten.
Milt 2 is het Vuurpunt van de Miltmeridiaan, een meridiaan van het Aarde-element. Als we naar de 5 elementencyclus kijken is het Vuurelement de moeder van het Aarde-element.
Daarom kun je dit punt gebruiken om de functies van de Milt te versterken. Zoals je hiervoor hebt gezien is één van die functies de spijsvertering.
Een geheugensteuntje om Vuur en Aarde te combineren in relatie tot de spijsvertering is om het bijvoorbeeld te vergelijken met de hitte van een oven waarin het voedsel kan koken, zodat er gemakkelijk voedsel uit kan worden gehaald of de zon de die de gewassen voedt zodat ze kunnen groeien.
piekeren verminderen
Als er niet genoeg Vuur is, zal de spijsvertering dus niet goed verlopen. Dit zie je niet alleen terug in de fysieke vertering, maar ook mentaal. Hierbij kan er dan een traag denkproces zijn of veel piekeren. Als je dit herkent, kun je Milt 2 ook masseren.
Een andere functie van de Milt is om Damp uit het lichaam te verwijderen én om te zorgen dat het lichaam niet zo snel aangevallen wordt door Damp van buitenaf. Damp in het lichaam kun je bijvoorbeeld herkennen aan een zwaar gevoel in je benen of een wattengevoel in je hoofd.
Omdat de Hoofdmeridiaan van de Milt via interne takken ook naar de Maag gaat, kun je Milt 2 ook gebruiken bij maagklachten zoals overgeven.
Ook kun je dit punt gebruiken bij pijn van de grote teen en bij een brandend gevoel in de voetzool.
locatie
Het punt vind je bij de overgang van de grote teen naar het 1e middenvoetsbeentje (vaak zit daar een knobbel), aan de kant van de teen.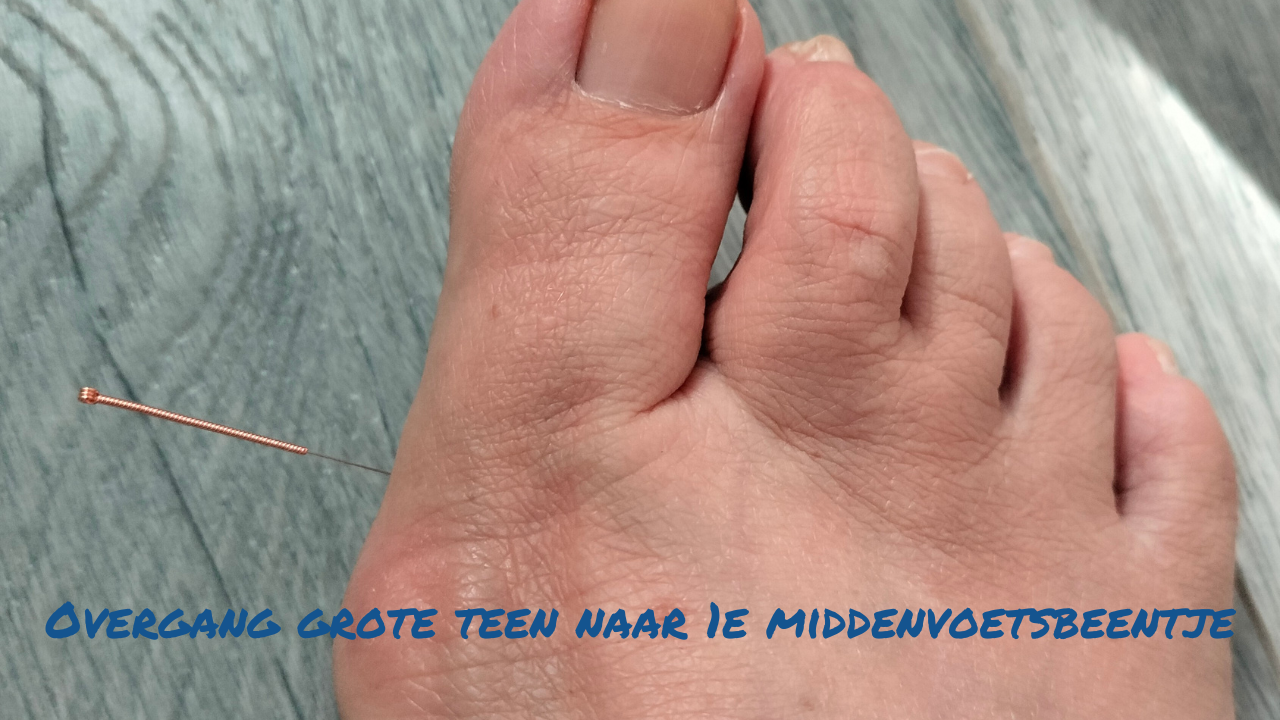 Masseer het punt zo vaak als nodig, 2-3 minuten per keer. Je kunt beide zijden masseren of de meest gevoelige gebruiken.