09/15/2022 07:00 AM Central
Sandra Slotboom
Acupunctuur en hoofdpijn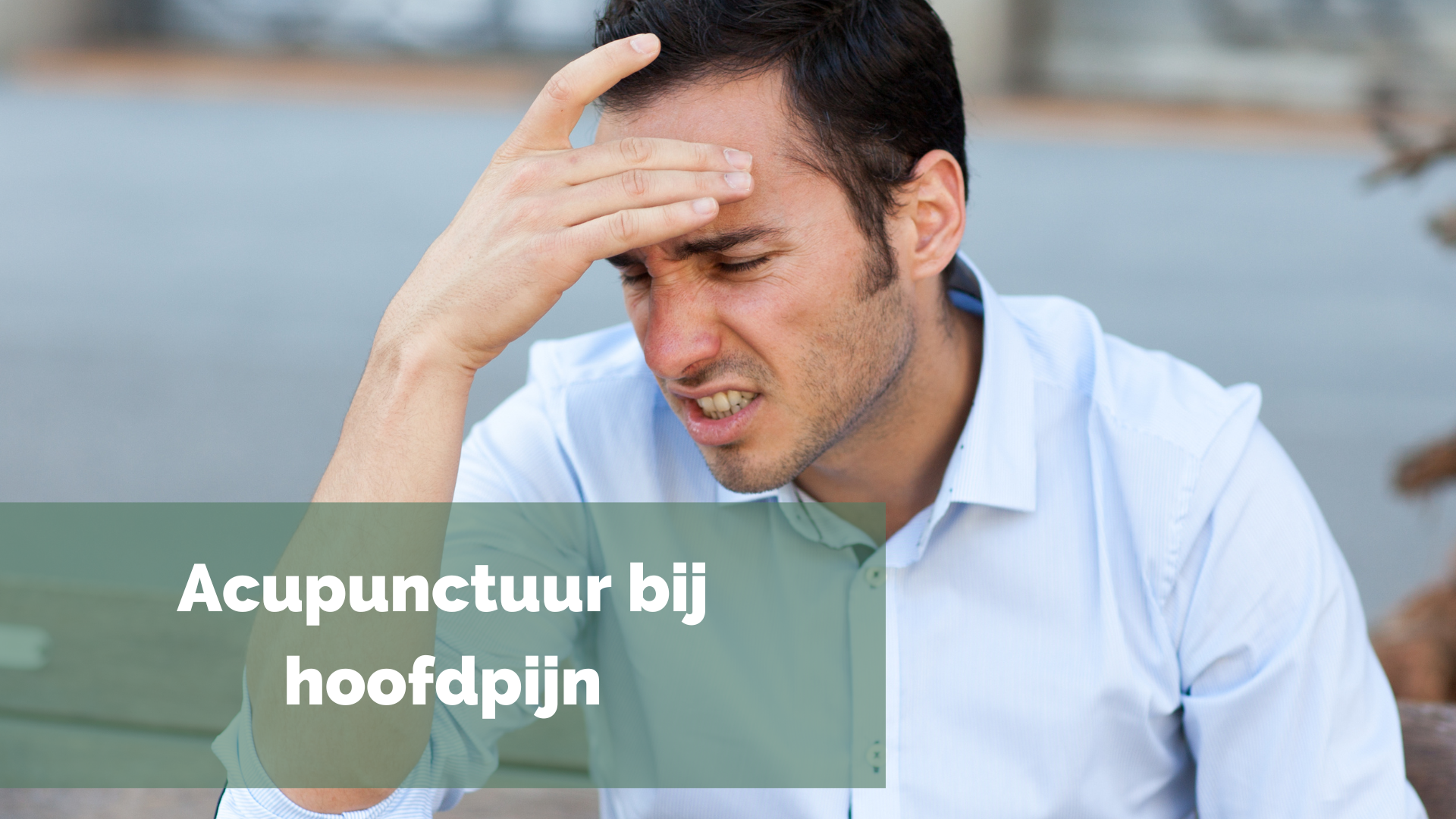 Hoofdpijn, vooral migraine, is een klacht die in mijn acupunctuurpraktijk, na rugklachten, het meeste voorkomt. Vooral bij vrouwen en vaak gerelateerd aan de menstruatiecyclus en/of stress.
Vanuit de Chinese geneeskunde heb je weer verschillende manieren om naar de klacht te kijken en aan de hand daarvan een oplossing te zoeken. In mijn gratis e-book
"acupressuur en hoofdpijn"
vind je een aantal drukpunten waarmee je zelf aan de slag kunt gaan.
In dit blog wil ik een aantal oorzaken uitlichten, namelijk stagnatie van de meridianen, opstijgend Lever Yang en Nier Leegte.
Stagnatie van de meridianen
Stagnatie zorgt ervoor dat Qi niet goed door de meridianen naar het hoofd kan stromen.
Bijna alle meridianen beginnen of eindigen bij het hoofd, maar de stagnatie hoeft niet altijd bij het hoofd te zitten. Het kan ook op andere plaatsen voorkomen, zoals de rug of de borstkas.
Om dit op te lossen kijk je naar de locatie van de hoofdpijn, dit geeft je een indicatie van welke meridiaan gestagneerd is. Vervolgens ga je die meridiaan behandelen. Dit kun je ook zelf doen met drukpuntmassage uit het e-book.
Stijgend Lever Yang
Een andere oorzaak van hoofdpijn is stijgend Lever Yang. Er gaat dan teveel Yang naar het hoofd. Je kunt dit vergelijken met stoom dat opstijgt. Om dit tegen te gaan, dien je de stoom af te koelen, zodat het weer zakt.
Daarvoor zijn er in de acupunctuur verschillende punten die daarbij kunnen helpen. Zoals Lever 3 en Galblaas 44 (deze vind je ook in het e-book)
Behalve aan hoofdpijn kun je stijgend Lever Yang ook herkennen aan prikkelbaarheid of zelfs boosheid.
Stijgend Lever Yang gaat heel vaak samen met een tekort aan Qi of Bloed. Naast acupunctuur kun je dit ook verbeteren door het regelmatig eten van granen. En dan bedoel ik niet in de vorm van brood, maar rijst, quinoa, gierst of haver.
Nier Leegte
Zoals je hiervoor hebt gelezen kan ook een Leegte de oorzaak zijn van hoofdpijn omdat dit een tekort aan Qi en Bloed oplevert en ook dan de Qi het hoofd niet kan bereiken, net als bij een stagnatie.
Een vorm van Leegte die ik nog even specifiek wil benoemen is een Nier Leegte. Daarbij heeft de Nier niet genoeg Qi, Yin of Yang en dat kan allemaal tot hoofdpijn leiden.
Eén van de mogelijke oorzaken van een Nier Leegte is overwerk. En dan bedoel ik niet af en toe een uurtje langer op je werk blijven, maar regelmatig te veel uren draaien en dat je werk nooit af lijkt te komen.
Heb je regelmatig hoofdpijn? En dan vooral in het weekend of de vakantie? Kijk dan eens naar jouw werk.
TIP: Affirmatie BIJ HOOFDPIJN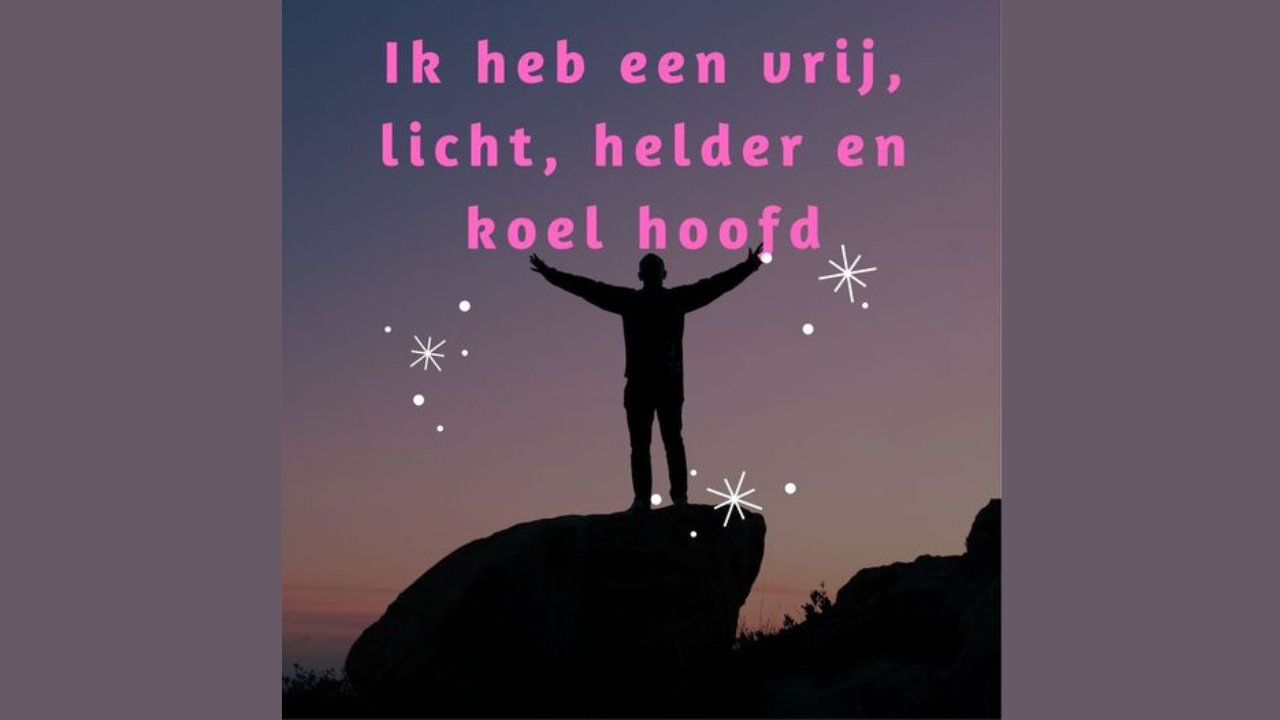 TIP: Acupressuur bij hoofdpijn
Dit is één van de vele acupressuurpunten die je kunt gebruiken bij hoofdpijn. Op mijn Youtubekanaal vind je nog meer acupressuurpunten. Vooral Lever 3 is een veelgebruikt punt.

.