10/24/2022 02:00 AM Central
Sandra Slotboom
Yinyoga en acupressuur voor de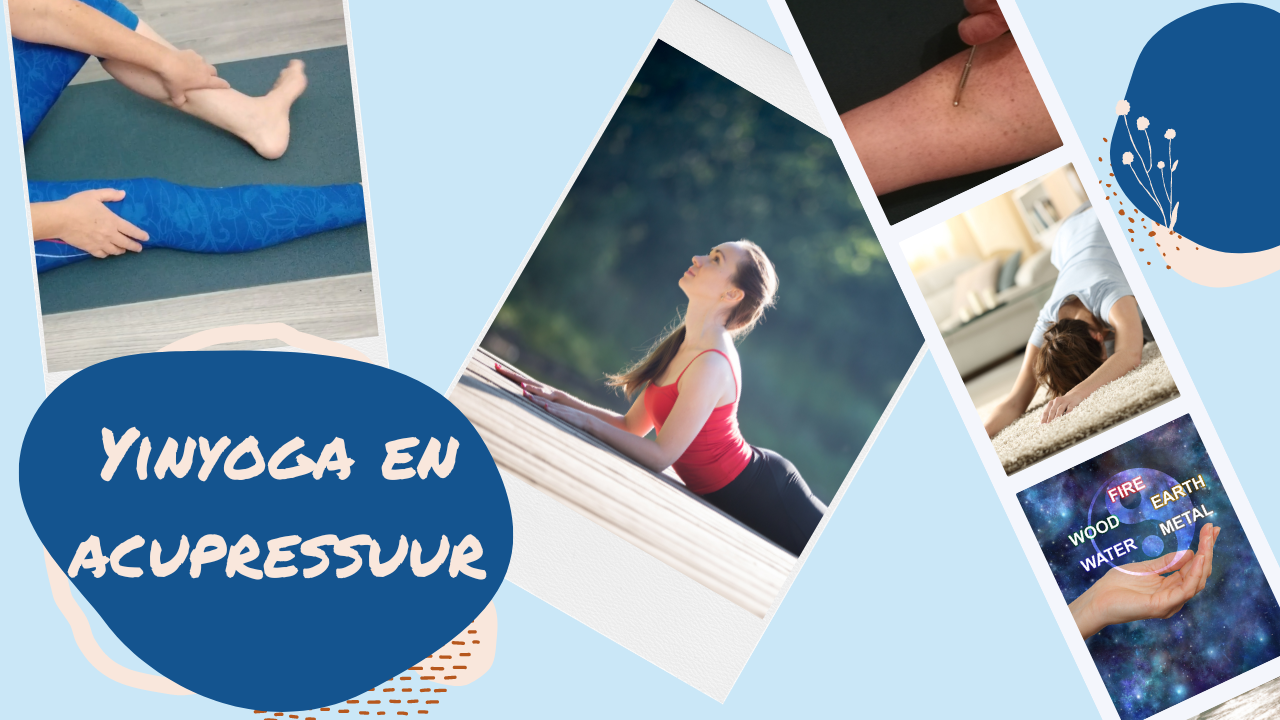 Yinyoga
is een hele rustige vorm van yoga waarbij je 3-5 minuten in één houding blijft liggen. In deze houding worden de meridianen gestrekt op een ontspannen manier.
Tussen de houdingen door lig je in een relaxhouding en in onderstaande sessie gebruiken we die relaxhouding om een aantal acupressuurpunten te masseren.
Hiervoor heb je een massagebal nodig. Ik gebruik een fasciabal, maar een tennisbal is ook prima.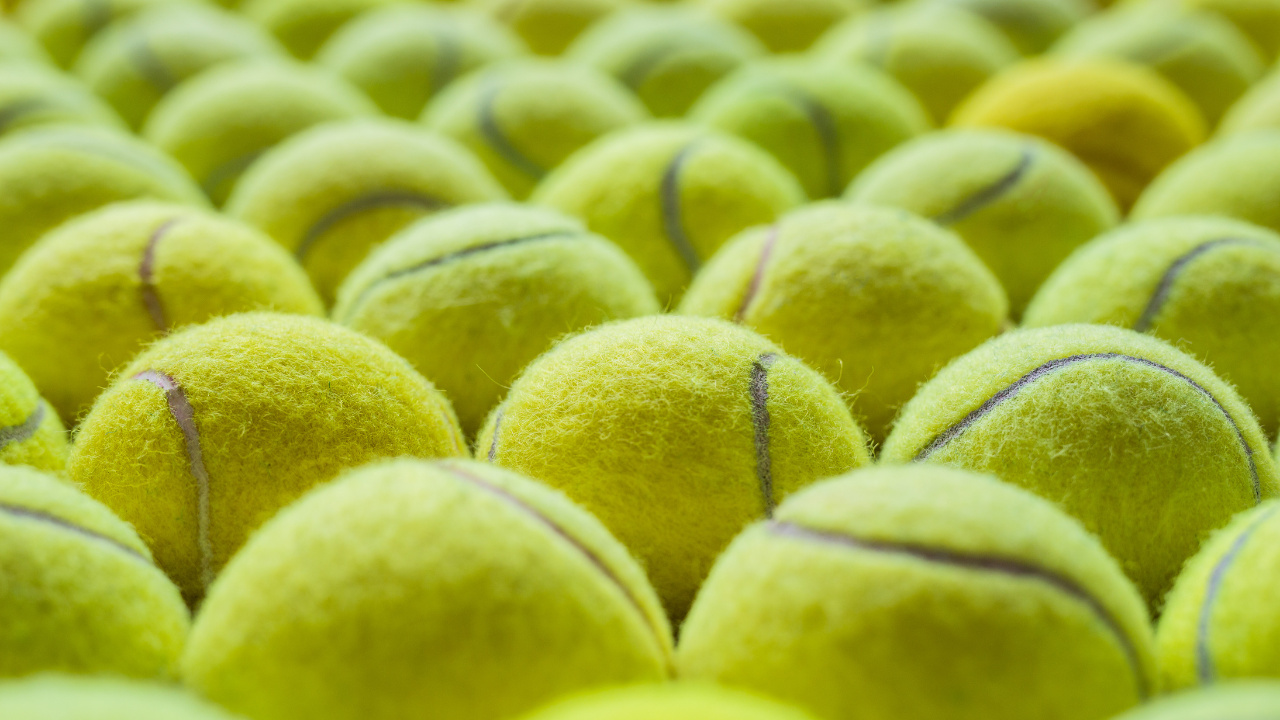 5 elementencyclus
De houdingen die voorbij komen volgen de voedende cyclus van de 5 elementencyclus waarbij we beginnen met een houding voor het Metaalelement. Dit doe ik omdat we momenteel in het Metaalseizoen zitten, de herfst. Doe je deze sessie in een ander seizoen? Voel je vrij om met een ander element te beginnen.
De video van deze sessie vind je onderaan dit blog. Ben je al bekend met Yinyoga en de acupressuurpunten, dan kun je ook zelf aan de slag met de onderstaande oefeningen.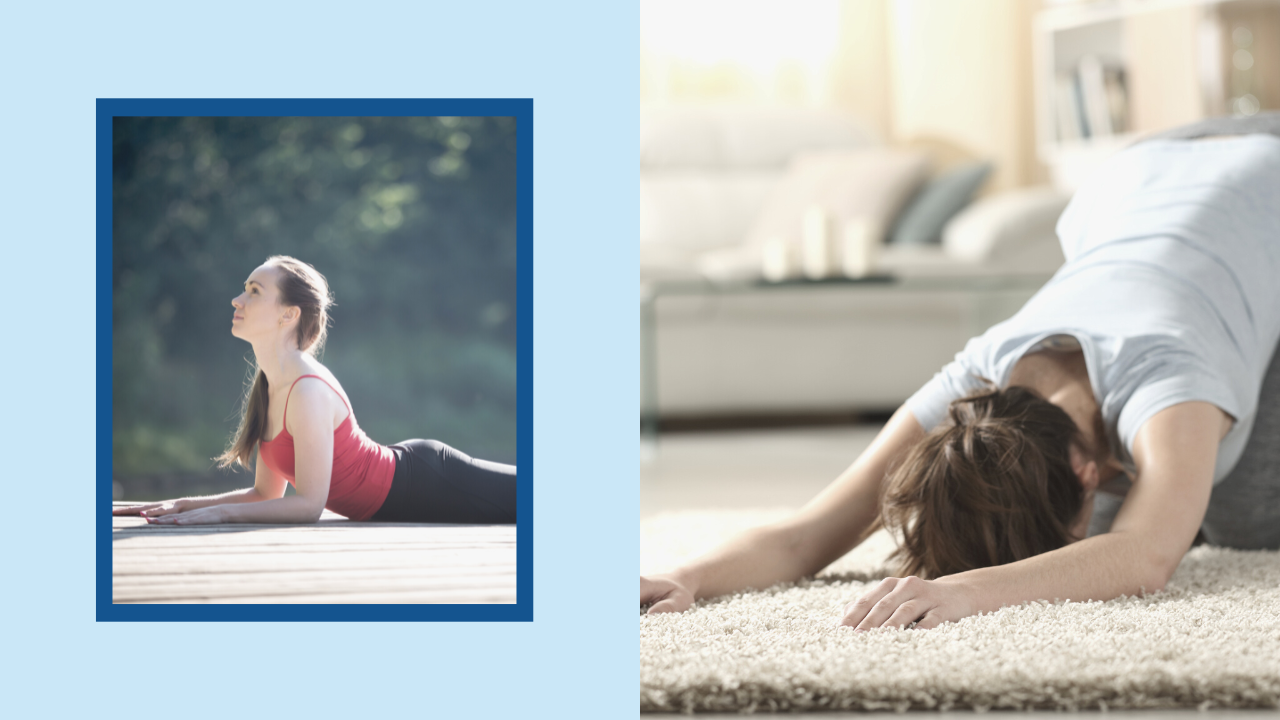 Metaal: leg je handen met de handruggen naar de wervelkolom op je rug, je handen vormen een soort "vleugels". Ga dan op die handen liggen en zoek de meest ontspannen houding voor jou op dit moment
Water: leg een kussen onder je heupen en breng de voeten naar het plafond waarbij je je knieën gebogen houdt. Pak dan de voetzolen vast met je handen, je ellebogen zijn aan de binnenkant van de knieën. Pas de houding aan zodat je helemaal kunt ontspannen.
Hout: zet één been gebogen op de grond, leg je andere enkel op het gebogen been. Kies één van de opties om een goede rek te voelen aan de buitenkant van de heup. Een "goede" rek is een rek die geen pijn doet maar waarbij je wel voelt dat er iets gebeurt. De opties zijn: voet van gebogen been op de grond houden, voet op een kussen zetten of het been optillen en aan de achterkant van je bovenbeen vastpakken. Herhaal aan de andere kant.
Vuur: vanuit de kruiphouding strek je je armen naar voren en laat je de oksels richting de grond zakken.
Aarde: duw vanuit buikligging je bovenlichaam iets omhoog. Je ellebogen zijn onder je schouders. Mocht dit te zwaar voelen voor je onderrug, leg dan de armen iets verder naar voren. is het juist te zwaar voor je schouders? leg dan een kussen onder je borst en leun daarop in plaats van op je schouders.
Na elke houding ontspan je met de massagebal op één van onderstaande drukpunten.
Acupressuurpunten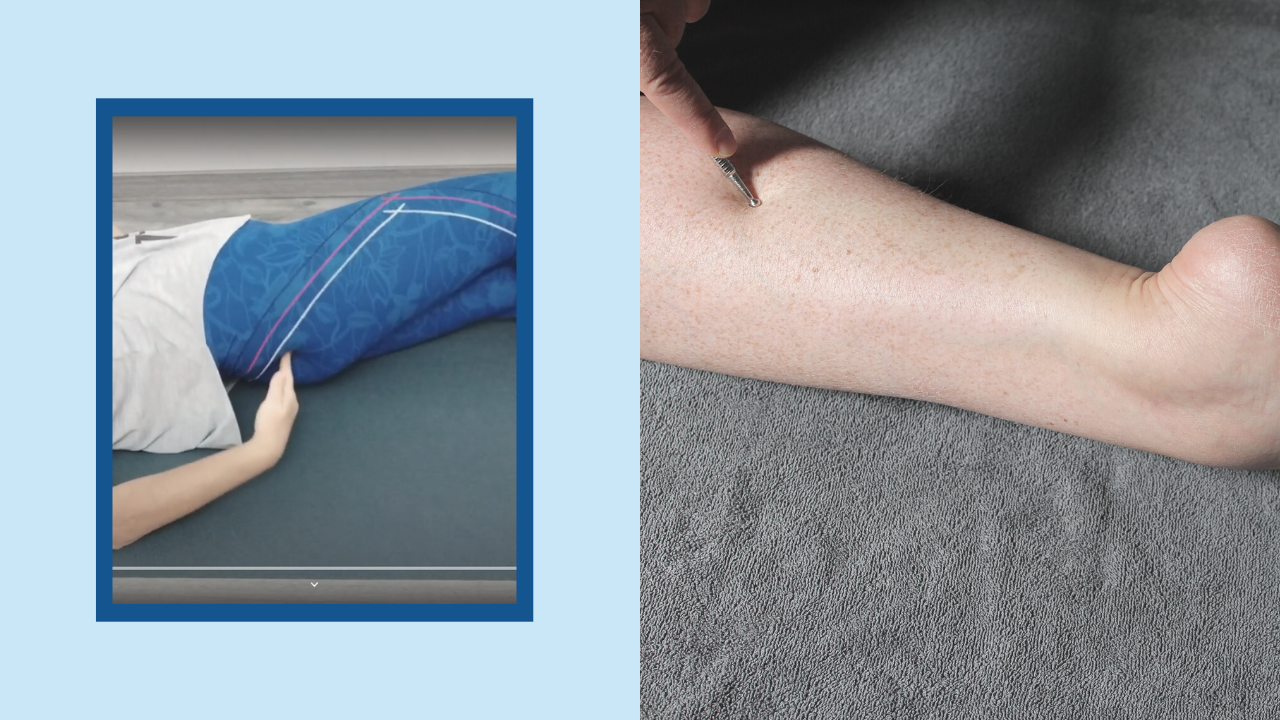 De punten die we masseren zijn:
Long 1 en 2: deze punten verlichten benauwdheid en hoesten.
Blaas 57: dit punt verlicht rug- en kuitklachten en hielpijn
Galblaas 30: dit punt kun je gebruiken bij heupklachten
Dunne Darm 9: een goed punt om schouderpijn te verminderen
Milt 12 óf Maag 31 (afhankelijk van de massagebal aan de binnen- of buitenkant van de lies. Milt 12 versterkt jouw Bloed en Maag 31 vermindert pijn in de benen.
Wil je meer acupressuurpunten leren? vraag dan mijn
gratis e-book
aan met drukpunten voor de rug. Hierin vind je ook één van de hierboven gebruikte punten.