Nov 9, 2022 05:14 AM Central
Sandra Slotboom
Acupunctuur bij knieklachten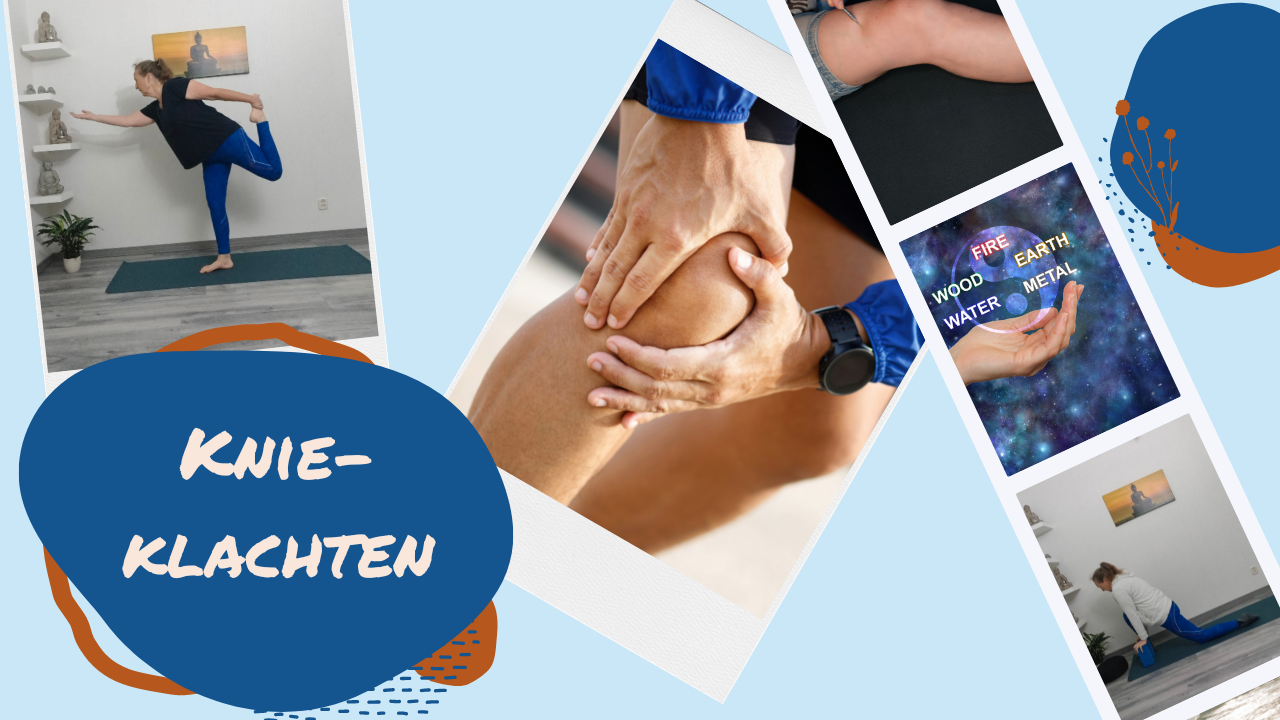 Wist je dat zowel acute als chronische knieklachten flink kunnen verbeteren door
sportacupunctuur
?
Een
acupuncturist
kan bij acute knieblessures, bijvoorbeeld sportblessures, direct aan de slag om zwelling en pijn te verminderen, terwijl een fysiotherapeut pas iets kan betekenen als de zwelling geslonken is.
Met een kleine kanttekening want een totaal gescheurde spier of pees kan alleen gerepareerd worden door een arts. Maar kleine scheurtjes of verrekkingen hebben vaak baat bij (sport)acupunctuur. De hersteltijd kan soms zelfs gehalveerd worden als je zo snel mogelijk gaat behandelen.
De meridianen van de knie
Waar een fysiotherapeut kijkt naar spieren, banden of pezen, kijkt een acupuncturist naar meridianen die door het aangedane gebied lopen en gaat aan de slag met die meridianen.
Daarvoor hoeft de aangedane plaats niet aangeraakt te worden, maar wordt vaak "op afstand" gewerkt.
Bij een knieblessure werk je bijvoorbeeld via de enkel of via de gezonde knie.
Als je kijkt naar spieren die over de knie lopen, kun je die vervangen door meridianen en als je dan het verloop van die meridianen weet, kun je aan de slag.
De spieren, banden en meridianen van de knie:
De quadriceps is vergelijkbaar met de meridianen van de Maag en de Milt. Heb je vooral moeite met het strekken van de knie dan behandel je deze meridianen.
De hamstrings zijn vergelijkbaar met de Blaas- en Niermeridianen. Deze meridianen behandel je vooral als je problemen hebt met het buigen van de knie.
Over de binnenband van de knie loopt de Levermeridiaan en over de buitenband de Galblaasmeridiaan.
Knieklachten en de 5 elementen
Behalve naar de meridianen kun je ook naar de elementen, met de daarbij behorende Organen, kijken. Dit doe je meestal bij een chronisch probleem, zoals bijvoorbeeld artrose, terwijl je bij een acuut probleem meer naar de meridianen kijkt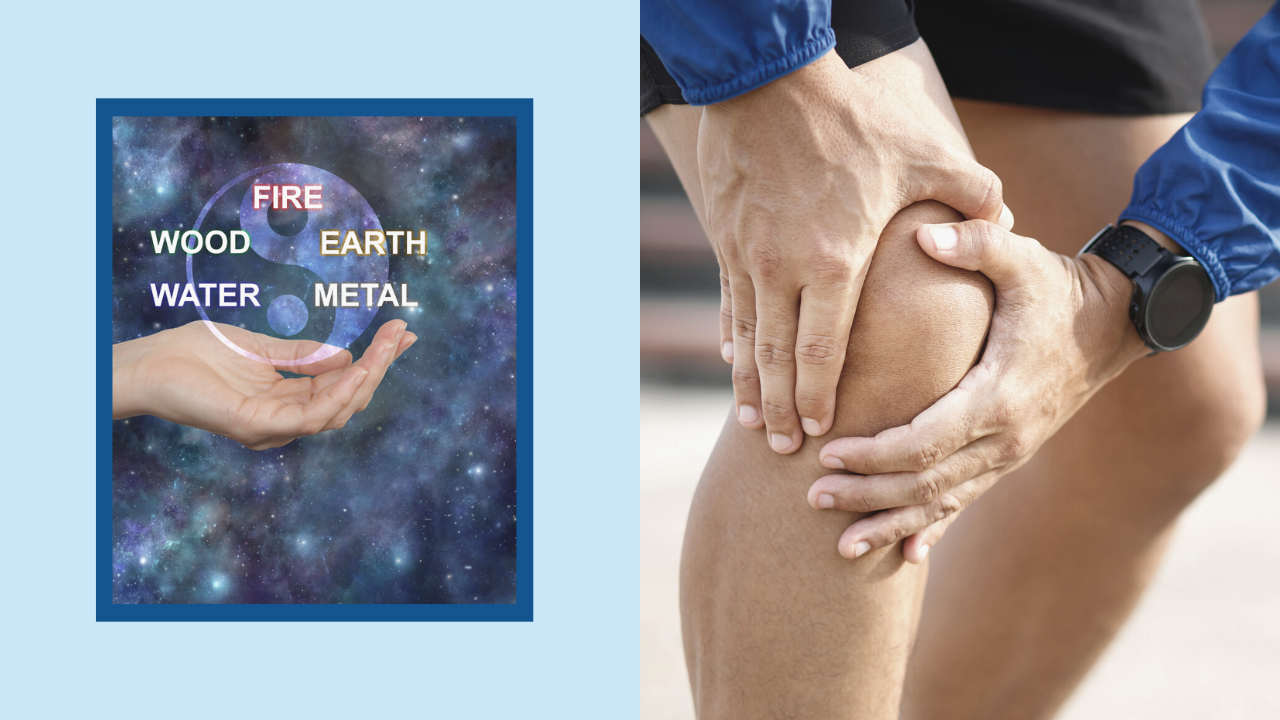 De 5 elementen hebben allemaal hun eigen functie bij het gezond houden van gewrichten en dus ook bij de knie. Door strekkingen te doen voor alle elementen houd je de knie dus gezond:
Het Vuurelement zorgt voor de doorbloeding.
Het Aarde-element zorgt voor de voeding van de spieren
Het Metaalelement ondersteunt het Vuurelement met de doorbloeding, maar ook door de Qi door de meridianen te verspreiden.
Het Waterelement verzorgt de botten, elk gewricht bestaat uit 2 of meer botten
Het Houtelement zorgt voor de pezen en voor een vrije doorstroming van Qi door de meridianen.
Zelf aan de slag bij knieklachten
Als de pijn en zwelling wat verminderen, is het het beste om snel weer aan de slag te gaan. Natuurlijk niet direct met zwaar sporten, maar zorg dat er beweging is.
Beweging is belangrijk om de Qi te laten stromen waardoor de stagnaties die de pijn veroorzaken opgeheven worden en ook het vocht van de zwelling sneller weg kan.
Beweging kan bijvoorbeeld met deze 5 elementen serie die ik speciaal voor knieklachten heb gemaakt. Je kunt deze ook preventief inzetten bij andere klachten:
Ook acupressuur kan helpen bij knieklachten. Er zijn een hoop punten die je zelf kunt masseren, waaronder deze:
Of maak een
afspraak
voor een sportacupunctuurbehandeling.