Feb 5, 2023 07:02 AM Central
Sandra Slotboom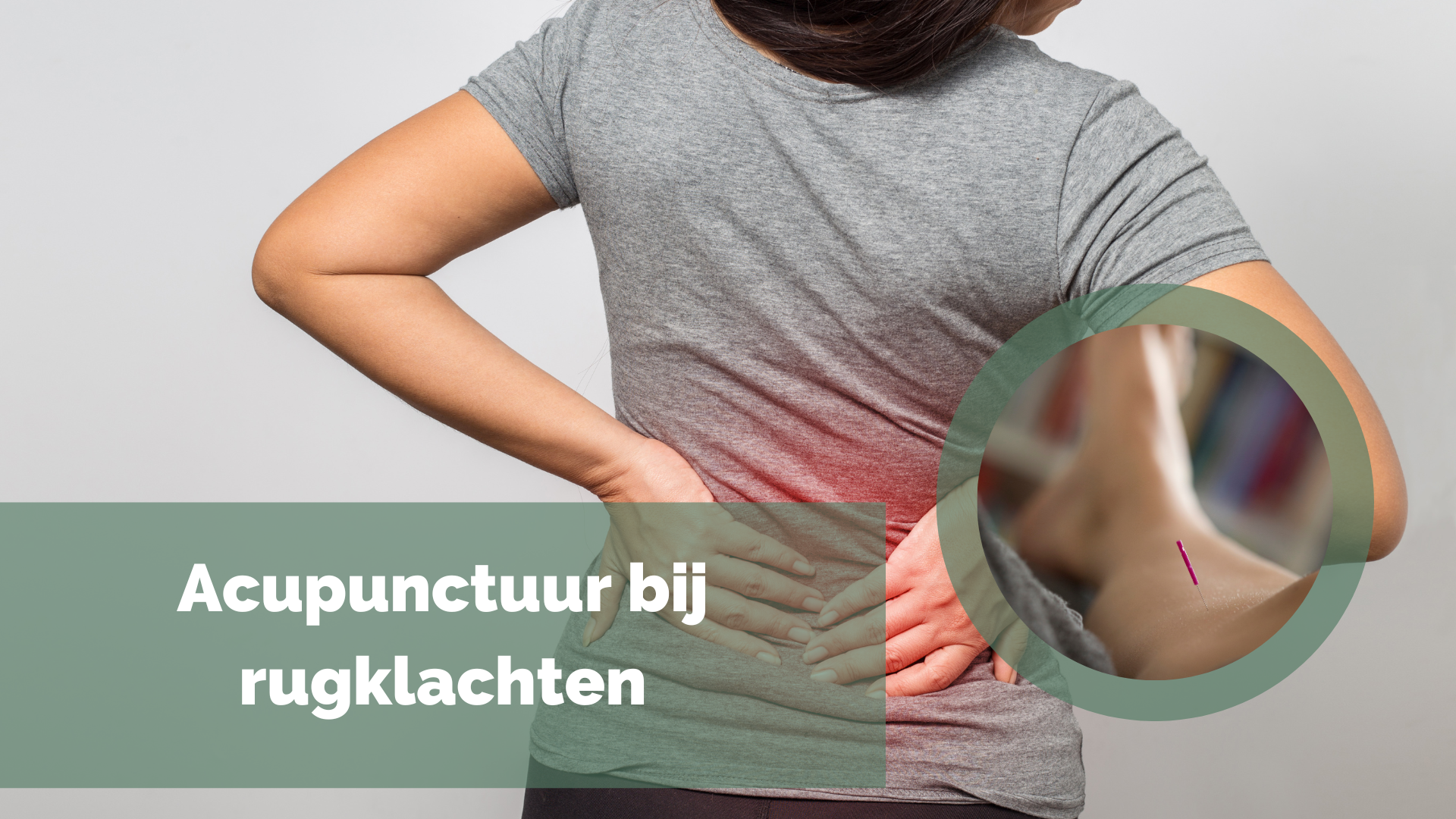 Veel cliënten in mijn acupunctuurpraktijk komen bij mij vanwege pijnklachten aan de rug. Dit kan zowel de onderrug, de bovenrug als de nek zijn. Vanuit de visie van de acupunctuur gaan we op een andere manier de oorzaak achterhalen dan vanuit de Westerse geneeskunde.
Yin en Yang balans herstellen
Acupuncturisten kijken naar de balans tussen Yin en Yang en gaan deze balans herstellen. Dit kan op veel verschillende manieren en in dit blog licht ik een klein tipje van de sluier op.
Rugklachten kun je ook in de Westerse geneeskunde grofweg verdelen in 2 soorten: acute klachten en chronische klachten. Als je dit vertaalt naar Yin en Yang, zou je kunnen zeggen dat acute klachten meer Yang zijn en chronische klachten meer Yin. Maar met alleen deze verdeling kun je nog geen behandeling geven, daarvoor gaan we verder kijken.
Er kan ook een onderverdeling gemaakt worden in Volte en Leegte (en in Intern/extern en Warmte/Koude maar die laten we in dit blog even buiten beschouwing).
chronische klachten
Chronische klachten worden altijd veroorzaakt door een Leegte, dit kan een Leegte zijn van Qi, Bloed, Yin of Yang waarbij Nier Yin Leegte en Nier Yang Leegte het meeste voorkomt. De overeenkomst tussen deze twee is vermoeidheid en een zwaktegevoel van de rug die zowel links als rechts als in het midden kan zitten. Vaak heb je daarbij ook last van zwakke knieën.
Het verschil is dat er bij Nier Yin Leegte sprake kan zijn van nachtzweten, stijfheid van de rugspieren en donkergekleurde urine, terwijl er bij Nier Yang Leegte sprake kan zijn van heldere urine en juist een koudegevoel in plaats van nachtzweten.
Pijn die veroorzaakt kan worden door zowel Nier Yin Leegte als door Nier Yang Leegte verbetert vaak door rust te nemen en verergert juist door overwerk. Met onderstaand acupressuurpunt pak je zowel Yin als Yang Leegte aan.
Deze Leegte kan je vatbaar maken voor een aanval van Koude of een verstuiking (bijvoorbeeld een plotselinge beweging waarbij 'het in de rug schiet'), deze vallen onder de acute rugklachten.
acute klachten
De overeenkomst tussen deze twee soorten acute rugklachten is dat er sprake is van een stagnatie van Qi in de meridianen van de rug, vaak de Blaasmeridiaan. Deze pijn is veel intenser dan de pijn door Leegte, die meer zeurend aanvoelt.
Het verschil is dat pijn door een verstuiking erger wordt als je beweegt, terwijl een pijn door Koude juist verbetert door rustig te bewegen. Bij een verstuiking kun je dus beter even rustig aan doen en bij een Koude kun je bijvoorbeeld gaan zwemmen, wandelen of tai chi doen.
Pijn die ontstaan is door Koude kun je goed behandelen met warmte omdat dit de pijn verlicht. Dat kan bijvoorbeeld met een warme douche, een warmtepleister of warmtelamp of gewoon door de warmte van je handen.
Leg je je handen op je rug dan activeer je daarmee ook gelijk de acupressuurpunten in de Blaasmeridiaan waardoor de stagnatie kan verminderen.
Ook een bezoek aan een acupuncturist kan verlichting van de klachten geven.