May 24, 2023 09:06 AM Central
Sandra Slotboom
Acupunctuur bij vermoeidheid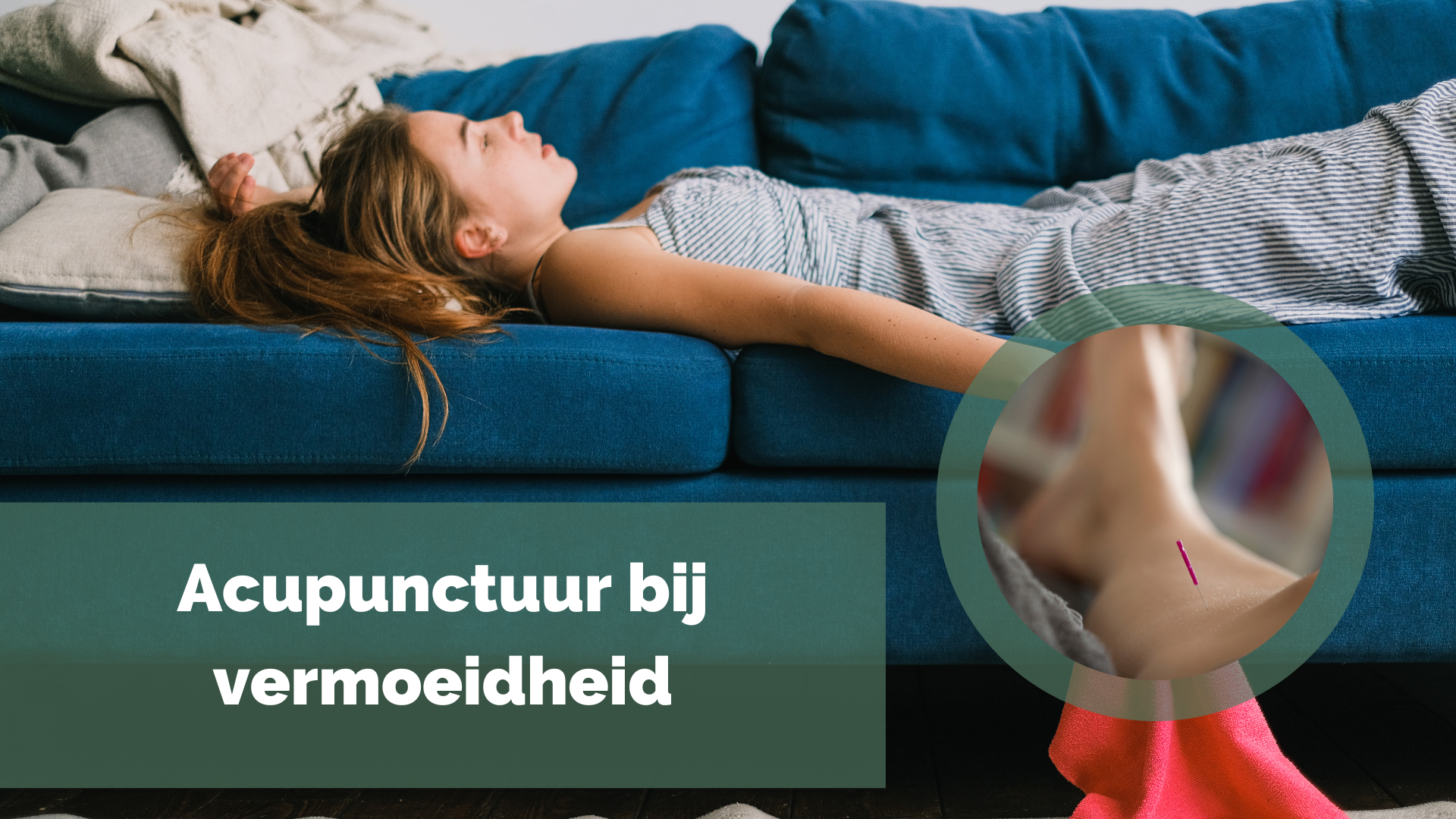 Acupunctuur bij vermoeidheid wordt vaak gebruikt, maar waarom eigenlijk? Hoe werkt dit vanuit de Chinese geneeskunde? In dit artikel wil je wat inzichten geven daarover.
Vermoeidheid kom ik veel tegen in mijn praktijk en er is niet maar één oplossing omdat er niet maar één oorzaak is.
In de Chinese geneeskunde spreken we vaak van een Leegtepatroon.
Er kan bijvoorbeeld een Leegte zijn van Qi, Yin of Yang. Maar ook Bloedleegte, Leegte van Jing of van Vloeistoffen kunnen voorkomen.
Het gezamenlijke symptoom is dus vermoeidheid, bij Qi Leegte zie je daarnaast kortademigheid, bij Yin Leegte Warmte-gevoelens en bij Yang Leegte Koude-gevoelens.
In dit artikel richt ik mij op een Leegte van Qi van verschillende Organen.
Vermoeidheid kan dus een gevolg zijn van Qi Leegte, maar alleen dat te weten is nog niet voldoende om dit te behandelen. Er kan namelijk Qi Leegte zijn van verschillende Organen. Bijvoorbeeld van de Milt (de meest voorkomende)
MILT QI LEEGTE
De symptomen waaraan je een Milt Qi Leegte herkent zijn bijvoorbeeld:
Een slechte eetlust

Zwakke spieren

Diarree
Als je naar het lichaam kijkt, is het Aarde-element verantwoordelijk voor een groot deel van jouw Qi aanmaak. Namelijk door het omzetten van voeding in Qi, jouw spijsvertering dus.
Milt Qi Leegte (Milt en Maag zijn samen onderdeel van het Aarde-element) is daarom ook een belangrijk ziektepatroon dat verholpen dient te worden om minder vermoeid te zijn. Dat kan bijvoorbeeld door het punt Milt 3 te masseren, maar vooral door op jouw voeding te letten.
Long Qi Leegte
Ook Qi Leegte van de Long kan tot vermoeidheid leiden (De Long is een onderdeel van het Metaalelement). Om te weten of je hier last van hebt, kun je kijken of je last hebt van één (of meer) van de volgende symptomen:
Spontaan zweten

Zwakke stem

Snel verkouden
Long Qi Leegte kan veroorzaakt worden door bijvoorbeeld een "Externe Wind", Wind die van buiten komt en waartegen het lichaam zich niet goed kan beschermen. Door de Long Qi te versterken, versterk je ook de verdediging van het lichaam tegen deze Wind.
Nier Qi Leegte
Naast Milt en Long Qi Leegte is ook Nier Qi Leegte een mogelijke oorzaak van vermoeidheid. Nier Qi Leegte kun je herkennen aan bijvoorbeeld:
rugpijn

pijnlijke knieën

osteoporose (botontkalking).
Eén van de mogelijke oorzaken waardoor de Nier Qi uitgeput raakt, is overwerk. Structureel te lange tijd té veel werken, maar ook té veel sporten.
Wil je ook eens ervaren wat acupunctuur voor jou kan betekenen? Maak een afspraak via onderstaande button.